Posts for: January, 2021
By Chestnut Green Dental
January 18, 2021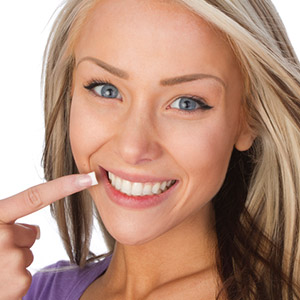 As part of the fight against COVID-19, many of us have been wearing some form of face mask in public for most of 2020. While it's intended for good, mask wear has had some unintended consequences. For one, it's inhibited the expression of one of our most important social abilities—smiling.
We're all hoping, though, that 2021 will be different—that our smiles will once more shine out from behind our masks. If and when that happens, you'll want to be ready: Here are a few things you can do in the new year to give your smile a nice upgrade.
Teeth whitening. Fighting teeth yellowing is an ongoing battle. Certain foods, staining beverages and habits like smoking can take the gleam from your smile in no time. But you can brighten up dull teeth with a professional whitening treatment. And because our bleaching solutions are stronger than you'll find in your local retail store, the shine could last for years with only an occasional touchup.
Orthodontics. Straightening teeth orthodontically not only can improve your dental health and function, it could revamp your smile (you might call it the original "smile makeover"). Even if you're well past your teens, an orthodontic correction may still be a viable option. And if you're concerned about your appearance during treatment, you might be able to take advantage of nearly invisible clear aligners.
Bonding. A chipped tooth can certainly detract from an otherwise attractive smile, but it may not take extensive means to repair it. Many chipped or disfigured teeth can be made whole through dental bonding. This technique bonds a color-matched dental material called composite resin directly to the tooth. Best of all, the treatment may only take one visit.
Veneers and crowns. For more extensive chipping or staining, you can step up to a custom-made porcelain veneer or crown. Veneers are thin layers of porcelain that are bonded to the face of teeth to mask imperfections. Crowns cover a damaged but otherwise viable tooth to protect it and give it a more attractive appearance.
Dental Implants. If you have a missing tooth—or one that's simply past saving—consider replacing it with a dental implant. A dental implant attached to a crown is the closest thing we have to a natural tooth in both appearance and function. In fact, most people with implant-supported replacement teeth forget they have dental implants. We can also merge implants with other restorations like dentures or bridges for a more secure, comfortable hold and a more natural smile.
These and other cosmetic enhancements could make a big difference in your smile. To find out how, see us for a complete dental examination and consultation. We want you to be ready for what we hope will soon be a "mask-free" 2021.
If you would like more information about improving the look of your smile, please contact us or schedule a consultation. To learn more, read the Dear Doctor magazine article "Cosmetic Dentistry."
By Chestnut Green Dental
January 08, 2021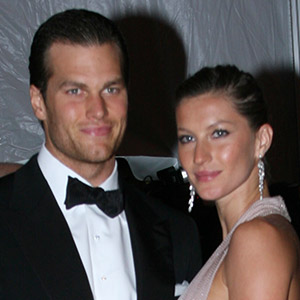 Love at first sight—it's an endearing notion found in movies and novels, but perhaps we're a little skeptical about it happening in real life. Then again, maybe it does once in a blue moon.  According to supermodel Gisele Bündchen, something definitely happened the first time she met pro quarterback Tom Brady in 2006. And it all began when he smiled.
"The moment I saw him, he smiled and I was like, 'That is the most beautiful, charismatic smile I've ever seen!'" Bündchen said in an article for Vogue magazine. That was all it took. After a three-year romance, they married in 2009 and have been happily so ever since.
Both Brady and Bündchen have great smiles. But they also know even the most naturally attractive smile occasionally needs a little help. Here are three things our happy couple have done to keep their smiles beautiful—and you could do the same.
Teeth whitening. Bündchen is a big proponent of brightening your smile, even endorsing a line of whitening products at one point. And for good reason: This relatively inexpensive and non-invasive procedure can turn a dull, lackluster smile into a dazzling head-turner. A professional whitening can give you the safest, longest-lasting results. We can also fine-tune the whitening solution to give you just the level of brightness you want.
Teeth straightening. When Bündchen noticed one of her teeth out of normal alignment, she underwent orthodontic treatment to straighten her smile. Rather than traditional braces, she opted for clear aligners, removable trays made of translucent plastic. Effective on many types of orthodontic problems, clear aligners can straighten teeth while hardly being noticed by anyone else.
Smile repair. Brady is a frequent client of cosmetic dentistry, sometimes due to his day job. During 2015's Super Bowl XLIX against the Seattle Seahawks, Brady chipped a tooth, ironically from "head-butting" his Patriots teammate Brandon LaFell after the latter caught a touchdown pass. Fortunately, he's had this and other defects repaired—and so can you. We can restore teeth as good as new with composite resin bonding, veneers or crowns.
This superstar couple, known for their advocacy of all things healthy, would also tell you a beautiful smile is a healthy one. You can help maintain your smile's attractiveness with daily brushing and flossing to lower the risk of staining and dental disease, regular dental visits, and "tooth-friendly" eating habits.
And when your teeth need a little extra TLC, see us for a full evaluation. You may not be in the spotlight like this celebrity couple, but you can still have a beautiful smile just like theirs.
If you would like more information on ways to enhance your smile, please contact us or schedule a consultation.