Posts for tag: tooth pain
By Chestnut Green Dental
June 28, 2020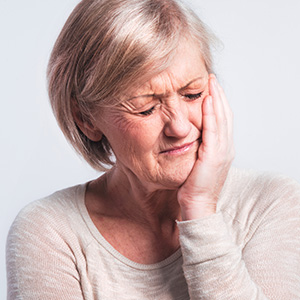 "My tooth hurts…or maybe more than one. Or, it might be my gums."
If you're having trouble describing the pain in your mouth, don't feel bad. Although our body's pain mechanism is great for alerting us to a problem, it can't always tell us the true cause and location of that problem.
That's especially true of tooth pain. It could be a sign, for instance, of decay within a tooth's inner pulp. When under attack, the nerves in the pulp often send out pain signals that could be sharp, dull, continuous, intermittent, seeming to come from one tooth or several.
If this is the case, depending on how deep the decay is, you could need a filling to resolve the problem or, if it's more extensive, possibly a root canal treatment to save the affected tooth. If you need a root canal, after removing the pulp's diseased tissue, the procedure calls for filling the empty pulp chamber and root canals to prevent future infection.
Another possibility for the pain is gum disease that has also infected the tooth. Gum disease usually begins with the bacteria in dental plaque, a thin biofilm that builds up on tooth surfaces, which infect the gums. If not treated promptly, the infection can advance below the gum line to the tooth roots and supporting bone. From there, it could invade the tooth and travel through the root canals to the interior pulp.
In this scenario, we'll need to treat the gum disease by removing plaque and tartar (hardened plaque) deposits from all tooth and gum surfaces. This is usually done manually with hand instruments or ultrasonic equipment, but it may also require surgical access to infected areas around the roots. If the tooth's nerve has become involved, we may also need to perform a root canal treatment as described above.
There are three key points to take from these two tooth pain scenarios. First, the only way to determine the true cause of your pain (and what treatment you'll need) is with a dental exam. Second, the sooner your pain is diagnosed and you begin treatment, the better your outcome—so see your dentist at the first sign of pain or other symptoms like swollen or bleeding gums.
And finally, you may be able to prevent these and other dental problems by removing disease-causing plaque through daily brushing and flossing and professional teeth cleaning every six months. Prevention through effective oral hygiene may help you avoid a future bout of mysterious tooth pain.
If you would like more information on treating tooth pain, please contact us or schedule an appointment for a consultation. You can also learn more about this topic by reading the Dear Doctor magazine article "Confusing Tooth Pain."
By Chestnut Green Dental
May 29, 2020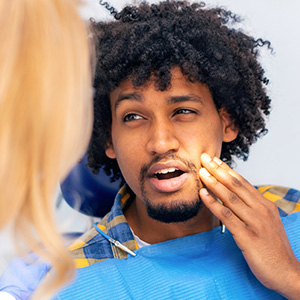 Let's say you have a diseased tooth you think might be on its last leg. It might be possible to save it, perhaps with a significant investment of time and money. On the other hand, you could have it replaced with a life-like dental implant.
That seems like a no-brainer, especially since implants are as close as we have to natural teeth. But you might want to take a second look at salvaging your tooth—as wonderful as implants are, they can't beat the real thing.
Our teeth, gums and jaws form an intricate oral system: Each part supports the others for optimum function and health. Rescuing a troubled tooth could be the best way to preserve that function, and replacing it, even with a dental implant, a less satisfying option.
How we save it will depend on what's threatening it, like advanced tooth decay. Caused by bacterial acid that creates a cavity in enamel and underlying dentin, decay can quickly spread into the tooth's pulp and root canals, and eventually threaten the supporting bone.
We may be able to stop decay and save the tooth with a root canal treatment. During this procedure, we remove diseased tissue from the pulp and root canals through a drilled access hole, and then fill the empty spaces. We then seal the access and later crown the tooth to protect it against future infection.
A second common threat is periodontal (gum) disease. Bacteria in dental plaque infect the outer gums and, like tooth decay, the infection quickly spreads deeper into the root and bone. The disease weakens gum attachments to affected teeth, hastening their demise.
To treat gum disease, we manually remove built-up plaque and tartar (hardened plaque). This deprives the infecting bacteria of their primary food source and "starves" the infection. Depending on the disease's advancement, this might take several cleaning sessions and possible gum surgery to access deep pockets of infection around the root.
Because both of these treatment modalities can be quite in-depth, we'll need to assess the survivability of the tooth. The tooth could be too far gone and not worth the effort and expense to save it. If there is a reasonable chance, though, a rescue attempt for your troubled tooth might be the right option.
If you would like more information on whether to save or replace a tooth, please contact us or schedule an appointment for a consultation. You can also learn more about this topic by reading the Dear Doctor magazine article "Save a Tooth or Get an Implant?"
By Chestnut Green Dental
June 14, 2019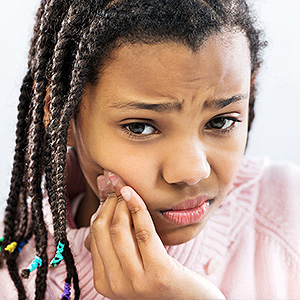 Nothing grabs your attention like a sharp tooth pain, seemingly hitting you out of nowhere while you're eating or drinking. But there is a reason for your sudden agony and the sooner you find it out, the better the outcome for your oral health.
To understand tooth sensitivity, we need to first look at the three layers of tooth anatomy. In the center is the pulp filled with blood vessels and nerve bundles: it's completely covered by the next layer dentin, a soft tissue filled with microscopic tubules that transmit sensations like pressure or temperature to the pulp nerves.
The third layer is enamel, which completely covers the crown, the visible part of a tooth. Enamel protects the two innermost tooth layers from disease and also helps muffle sensations so the tooth's nerves aren't overwhelmed. The enamel stops at about the gum line; below it the gums provide similar protection and sensation shielding to the dentin of the tooth roots.
Problems occur, though, when the dentin below the gums becomes exposed, most commonly because of periodontal (gum) disease. This bacterial infection caused by dental plaque triggers inflammation, which over time can weaken gum tissues and cause them to detach and shrink back (or recede) from the teeth. This can leave the root area vulnerable to disease and the full brunt of environmental sensations that then travel to the nerves in the pulp.
Tooth decay can also create conditions that cause sensitivity. Decay begins when certain oral bacteria multiply and produce higher than normal levels of acid. The acid in turn dissolves the enamel's mineral content to create holes (cavities) that expose the dentin. Not treated, the infection can eventually invade the pulp, putting the tooth in danger of being lost unless a root canal treatment is performed to remove the infection and seal the tooth from further infection.
So, if you begin experiencing a jolt of pain while eating or drinking hot or cold foods or beverages, see your dentist as soon as possible to diagnose and treat the underlying cause. And protect your teeth from dental disease by practicing daily brushing and flossing, as well as seeing your dentist for regular dental cleanings and checkups. Don't ignore those sharp pains—your teeth may be trying to tell you something.
If you would like more information on tooth sensitivity, please contact us or schedule an appointment for a consultation. You can also learn more about this topic by reading the Dear Doctor magazine article "Treatment of Tooth Sensitivity."