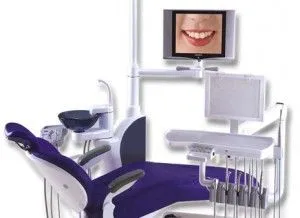 The Intra-Oral Camera is a diagnostic dental tool that allows Dr. Guerriero to find developing problems in your mouth before they become bigger problems.
The Intra-Oral Camera captures images of the teeth, gums and shows the pictures on a chairside computer display. By using the Intra-Oral Camera, Dr. Guerriero saves you time and money.
The crystal-clear digital images from the Intra-Oral Camera let to inspect any areas with trouble spots, so you are able to see and understand why treatment may be necessary. The sophisticated software for the Intra-Oral Camera also provides analyzed results so your best dental treatment recommendations can be selected by Dr. Guerriero.